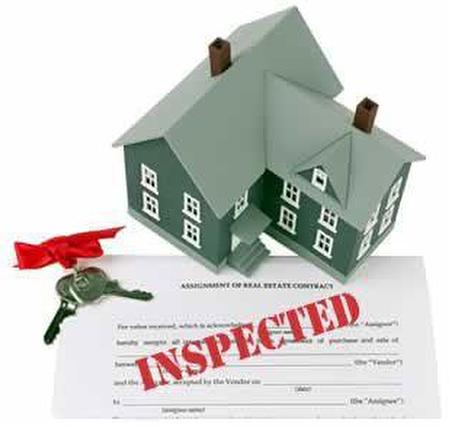 The importance of a home inspection
So you've found a house you love. Great backyard, gleaming hardwood, and the kitchen of your dreams. But what about the furnace? The wiring? Leaks in the basement? Before you buy, have the home inspected; no matter how experienced you are as a homeowner, it's the best way to make sure you really know what you're getting into.
A home inspection will give you the information you need to make an informed decision. The inspector will determine the condition of the house you're thinking about buying, and let you know if there are any problems. (And the great thing is, the inspector doesn't care if you buy the house or not, so you can be sure he or she is being objective, even if you're not.) If you have to make an offer before having a home inspection, make it conditional on a satisfactory inspection.

If there are any problems, you have three options:
   1. Walk away
   2. Use the results to negotiate a better price
   3. Give the seller a chance to fix the problem
What happens during a home inspection?
The inspector meets you at the home you're thinking of buying, and takes about 3-4 hours to carefully inspect the entire house for structural, mechanical or other issues. He or she examines everything from the roof to the foundation and everything in between, including heating and air conditioning, plumbing, electrical, insulation, roof, windows and doors, walls, ceilings, attic and basement. You can accompany the inspector as he or she goes through the home – it's a good way to get to know the home quickly, and will give you a head-start in your home care "learning curve."

The inspector then prepares an inspection report that outlines problems (breaking them down into major repairs that need to be done right away and areas that will need attention in the future, with accurate cost estimates for each), highlights good points, and gives you an idea what kind of maintenance you'll need to do to keep the place in good shape. Make sure you ask for a detailed report that's written in a narrative style. Never accept a verbal report or one that's just a checklist.
How much does it cost?
Most inspections cost between $250 and $500. Think of it this way: a few hundred bucks could save you thousands in home repairs. It's a pretty small price to pay for significant peace of mind.
How do I find a good inspector?
Look for a reputable, qualified company that has been in business for a while, can provide references from previous customers, is fully insured and offers guaranteed inspections. Inspectors should be licensed in building-related fields such as contracting, architecture or structural engineering. Your REALTOR® can recommend a reputable, objective inspector at your request, or you can find one by asking friends or by looking in the phone book.

When you've fallen in love with a house, it's hard to see any faults on your own. Make sure the decision is a good one, and get it inspected so you can be sure you stay in love – for years to come.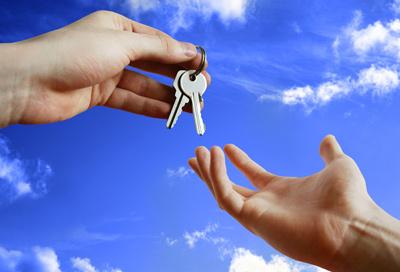 First-time buyers plan
Navigating the world of Canadian home buying
Step 1: Figure out how much you can afford
Falling in love with a house you can't afford can be heartbreaking. Avoid disappointment by figuring out your budget before you start looking.

​First, decide how much you can afford for your down payment. The Home Buyers Plan lets you withdraw up to $25K per person (or up to $50K per couple) from your RRSPs – tax-free – to be repaid over 15 years. The bigger your down payment, the less principal you will owe, and the less interest you will pay.

Don't forget about closing costs, like insurance, legal fees, home inspection costs, land registration and land transfer fees. Add those to your moving expenses and service hookup fees, and they can add up surprisingly fast.

Your monthly housing expenses (mortgage, taxes, heat, etc.) shouldn't use up more than 32% of your income. (If your combined monthly income is $5000, for example, 32% of that is $1600.) If you have car payments or credit card debt, the rule of thumb is that debt repayment shouldn't be more than 40% of your income.

Get pre-approved for your mortgage. It's a good way of finding out how much you can borrow – and it speeds up the process once you've found the home you want to buy.
Step 2: Figure out what type of home is right for you
Sit down and make a list of must-haves and nice-to-haves. Be realistic, but be clear about the features you can't live without. How many bedrooms do you need? Bathrooms? Do you want a home office? A garage? How about a big backyard? Hardwood floors? Eat-in kitchen? Consider your lifestyle and your stage of life. If you're planning kids in a year or two, the studio loft might not be your best bet.
Step 3: Decide where you want to live
Living in an area you like is as important as buying a home you love. Do you want a busy urban lifestyle, a house in the 'burbs, or a quiet place in the country? Do you want to walk to work or are you okay with a longer commute? Do you need to be close to good schools? Rec facilities? Shopping?
Step 4: Start looking
Go to open houses. Visit mls.ca. Check the classifieds. Drive around neighbourhoods you like looking for For Sale signs. Talk to your REALTOR® about your needs and start looking at properties.
Step 5: Build a team
Put together the right group of experts to help you buy. Start with a REALTOR® you trust, then look for a reputable lender or mortgage broker, a lawyer (or a notary in Quebec), a home inspector and an insurance broker. Your REALTOR® works closely with all of these professionals, and will be happy to recommend people you can depend on.
Step 6: Make an offer
You've found the perfect place – now it's time to make an offer. An offer to purchase includes the purchase price you're offering, chattels to be included in the purchase (like appliances or light fixtures), the amount of the deposit, the closing date and any other conditions.

Your REALTOR® will help you prepare your offer, and will present it to the vendor, who will either accept it or make a counter offer (which asks for a higher price or different terms). You can accept or reject the counter offer. If everyone agrees, the home is yours. If not, you can make another offer, or you may have to keep looking.
Step 7: Get a mortgage
Once you're approved, you'll need to decide what type of mortgage works best for your needs. Will you go with a fixed or variable interest rate? Will your mortgage be closed or open? What will your amortization period be? Will you make payments monthly, biweekly or weekly? Your mortgage broker or lender can help you find a mortgage that suits your needs – and saves you the most money in the long term.
Step 8: Move in and enjoy!
Trademarks owned or controlled by The Canadian Real Estate Association. Used under licence.